Dancing with Dogs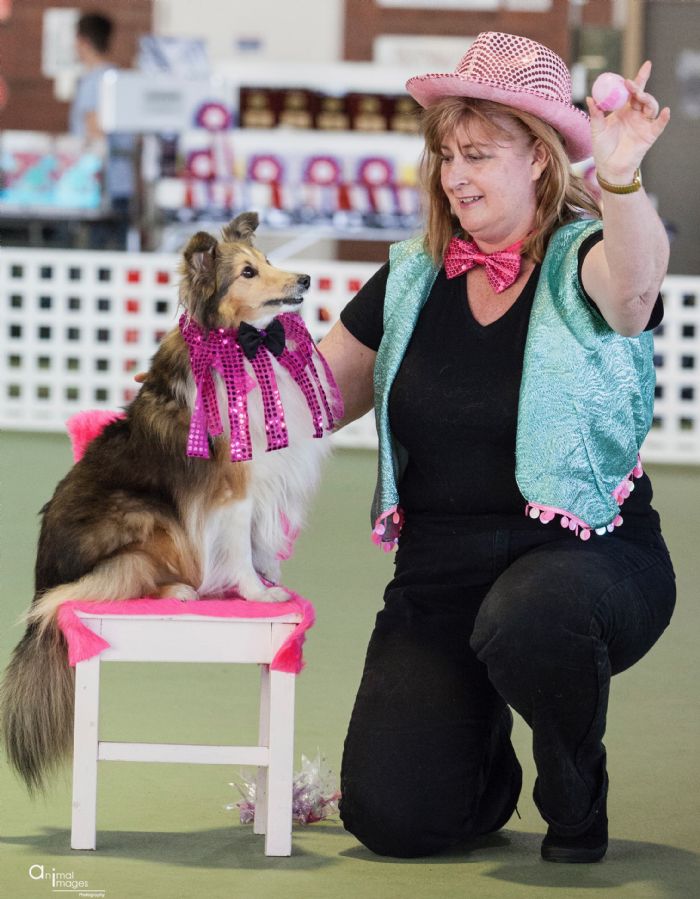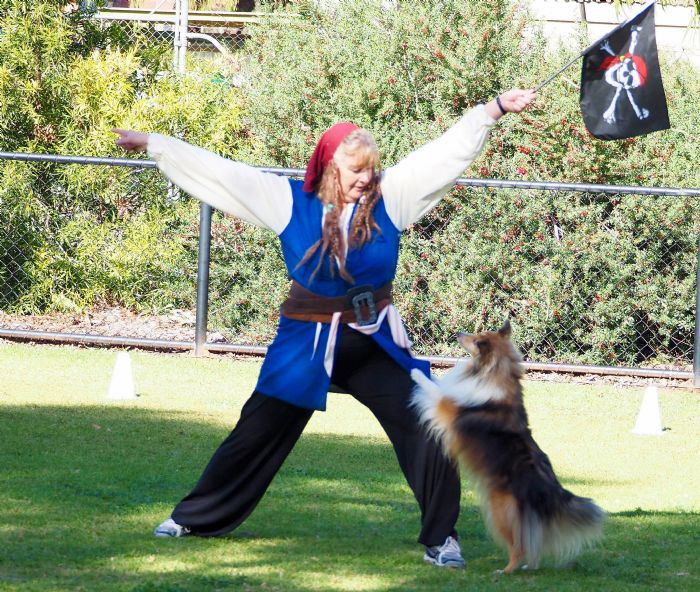 Dances With Dogs
Dancing with dogs is a routine choreographed to music with a handler and dog.
To start with there are two divisions.
"Heelwork To Music" requires a handler a dog team to move about the ring performing a music routine while the dog keeps in a heel position. The team will move forward, backwards, sideways and the dog can also be a cross front or back of handler. The choice of music, costume and routine is the handlers.
"Freestyle" is exactly that. Dog and handler team can be independent of one another. They are free to move about the ring performing tricks like spins, weaves, jumping, paw movements and walking on hind legs. The handler can use props like carts or chairs, barrels. Ideally the routine will tell a story, maybe a pirate, cowboy, hippie or a waltz. Whatever the routine it must fit the costume, music and performance.
The two divisions have 4 classes. Starters 1-1;30 minutes -- Novice 1:30-2 -- Intermediate 2;30-3 Advance 3-4 minutes. Each level is longer and harder. Once a dog has reached Advance they compete for a Champion Score ( High Score). 7 Champion Scores to become a Heelwork To Music Champion or a Freestyle Champion.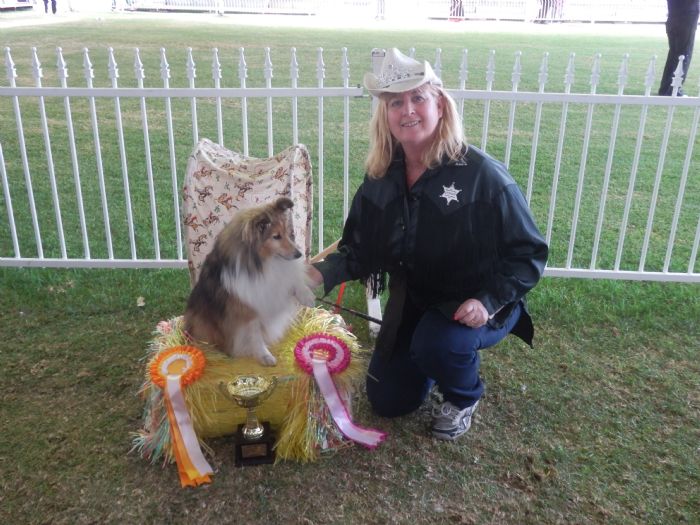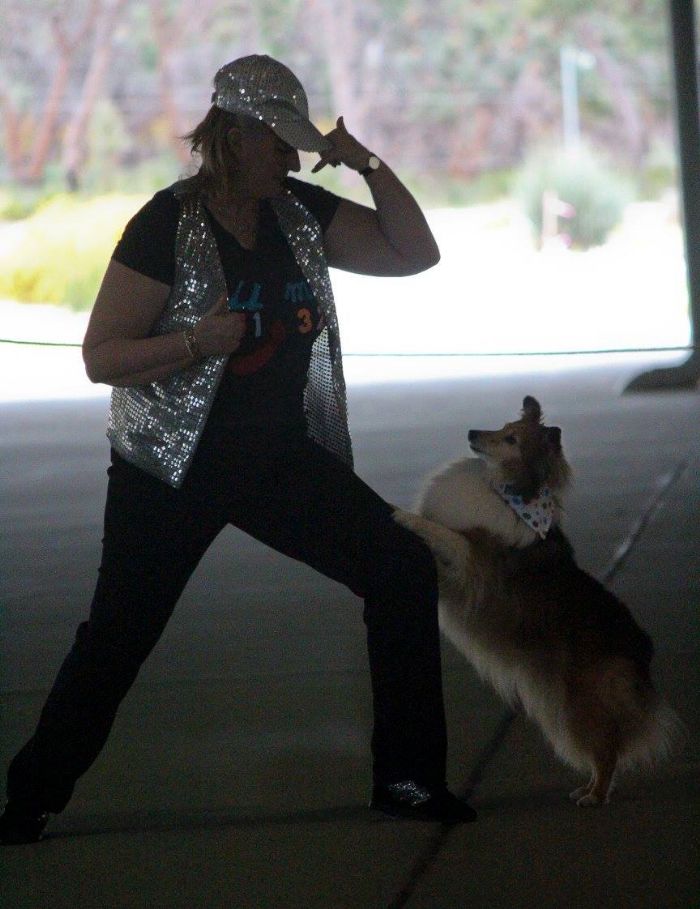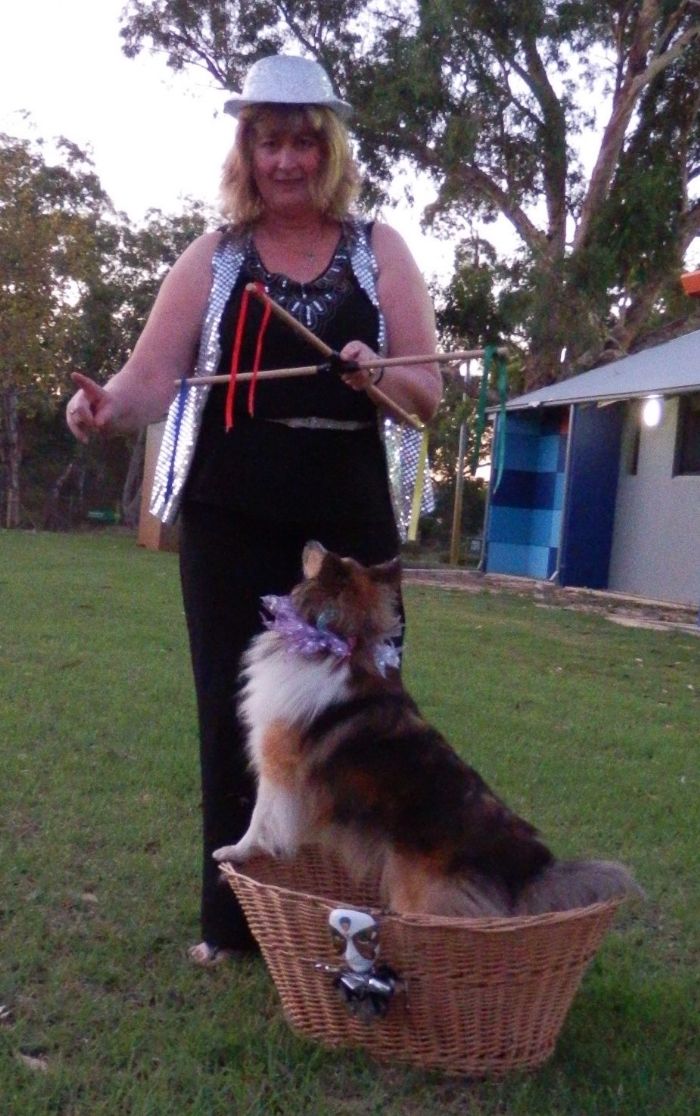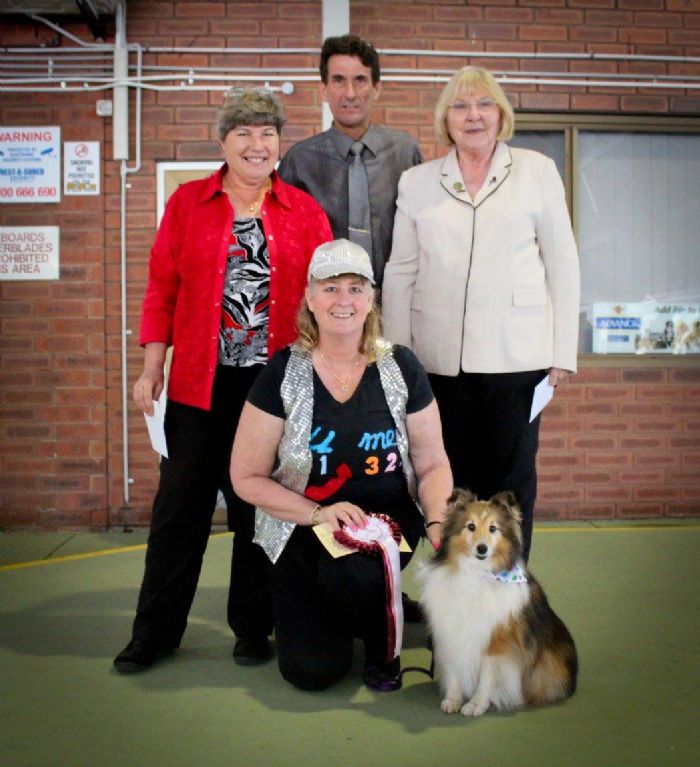 It is lovely to watch a beautifully trained dog performing a dance routine that has taken months to perfect.
Annie and Grace were Nationally the first Shelties to gain a dance title.
Annie is the only Sheltie in WA to gain both Heelwork to Music and Freestyle Champion.
Tri Ch ( O/N / HTM) Fs Ch Ro Ch Austway Pure Anne Chaste RAE ADX ADO JDM2 JDO2 TD PT GD SDX SPD
Jan's tri Sunland Sheltie also has gained her Heelwork To Music Ch.